Chazak, chazak, v'nitchazeik
Chazak, chazak, v'nitchazeik
.
Shalom Chaverim,
We are living in a very strange time, battling an invisible assailant with no known weaknesses. Everywhere we turn, we are faced with new developments painting an even greater threat, and for many, the fear and resulting anxiety is worse than the actual symptoms of the virus. (Yes, there are those who are greatly at risk, or have become very sick, and we will continue to pray for them.)
This page is for chizuk, for strength we can give and receive to and from each other.
Despite the challenges, many beautiful things are happening all around us, as people rise to the occasion, and reach out to others. I'd love to hear about them- please send me links or news items, and I will post them here for all to read and be strengthened by. In turn, we can pass them on to others in our orbit who can use a little chizuk.
Looking forward to sharing b'sorot tovot, good news.
Rabbi Greg Wall
Vaccine development situation
GSK ready with booster shot for coronavirus
6/23/20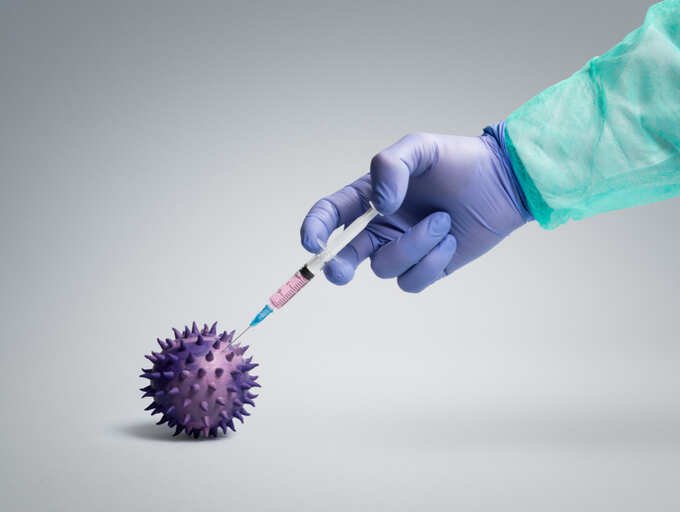 GlaxoSmithKline (GSK), one of the world's biggest vaccine makers recently announced their foray into the global vaccine race with the development of their "adjuvant" vaccine which, unlike modern vaccine technologies makes use of traditional technology. Pre-clinical trials for the same have been completed and the company also said that they are getting ready to ramp up production of atleast a "billion" doses to meet the need.
Socially Distanced, But Fully Engaged
Forbes.com
Mar 18, 2020
Many of the traders and portfolio managers I work with have seen their lives turned upside down. Their personal accounts, often invested in a combination of stocks and bonds, have reversed the gains of many months. They now find themselves working from home at the same time a spouse is working from home and children are taking classes from home. They are maintaining social distance and doing all the recommended hand-washing, but they are struggling with empty shelves in grocery stores and questioning every cough and sniffle. In a matter of weeks, familiar routines have been disrupted and the routine has been replaced by the uncertain.
Still, some of the people I work with are weathering the socially distanced world well and others less well. What makes the difference between thriving and surviving in a disrupted world? Here's what psychological research tells us:
1) Engagement matters - An important therapy for depression is known as behavioral activation. When we actively do things—particularly things that bring enjoyment and fulfillment—we combat the sense of helplessness and hopelessness that typically accompany depressed emotional states. We know that aerobic exercise brings a number of health and emotional health benefits, including positive mood, greater energy, and self-mastery. Social distancing does not have to preclude jogs outdoors and workouts in the home gym. Indeed, we can use our time of distance to set goals for new levels of physical fitness and well-being! I also see people using this time of social distance to take online courses (intellectual engagement), join online events sponsored by community groups (social engagement), and stay close to family members via Skype, Zoom, and similar platforms. For those dealing well with the recent lifestyle changes, social distancing has not precluded a full calendar.
2) Attitude matters - An empirically validated approach to personal change is known as Acceptance and Commitment Therapy (ACT). The goal of such work is the achievement of flexibility, whereby we can learn to embrace what we can change and accept what we cannot. The Positive Psychology team has developed a "crisis kit" to help people during this period of uncertainty, emphasizing many of the mindfulness and acceptance strategies of ACT. The people I work with who not only accept the current situation, but adopt a mindset of making the most of it, are the ones I see thriving. One manager I work with used the current situation to bring family members together and make a plan for helping each other out, including the young children. They created rewards for collaboration and emphasized, "We're in this together!" In so doing, they have used the current challenge to role-model and reinforce important family values.
3) Teamwork matters - At one firm where I work with active traders, SMB, the shift toward working from home has challenged the culture of collaboration and teamwork. They have used this as an opportunity to link traders with a robust communications system and make use of virtual meetings and shared ideas throughout the day. One interesting innovation in the works is integrating performance coaching into those team interactions, so that traders who are socially distanced can stay fully competitively engaged. It is difficult to feel isolated if you're actively engaged in teamwork, whether within a family or in the work-from-home. I'm finding that the people most connected to their teams are maintaining the greatest productivity in their work from home. A different kind of teamwork—networking—is helping those who have lost jobs and who are figuring out what to do with their investments. I recently interviewed with a community of online traders, Investors Underground, and discussed how virtual teamwork enables senior traders to role model skills for developing members. In such cases, traders can be socially distanced, but are anything but isolated.
In a recent article, I took a look at the significant benefits of living a purposeful life. The risk of social distancing is that it can lead to disengagement and a loss of a sense of purpose. I recently participated in an online class sponsored by a religious congregation. It was clear that the group was using this time of physical separation to achieve greater spiritual closeness. Greg Miller, in an excellent Science article, notes how social distancing can have unintended negative psychological consequences. After all, social connection is an important buffer to stress. Our great personal challenge in this time of financial and health turmoil is to turn social distance into opportunities for fulfillment and positive emotional experience.
Follow me on Twitter. Check out my website.
I am Clinical Associate Professor of Psychiatry and Behavioral Sciences at SUNY Upstate Medical University in Syracuse, NY. I work as a performance coach for hedge fund
Corona-sponsored spirit of reconciliation: "May Allah keep you safe"The Israeli Foreign Ministry announced on social networks that Israel is praying to God to protect the people of the Arab countries. While there were those who reacted with cold shoulder,
A possible treatment?
Chloroquine, an old malaria drug, may help treat novel coronavirus, doctors say
Chloroquine, or hydroxychloroquine, has been used to treat malaria since 1944.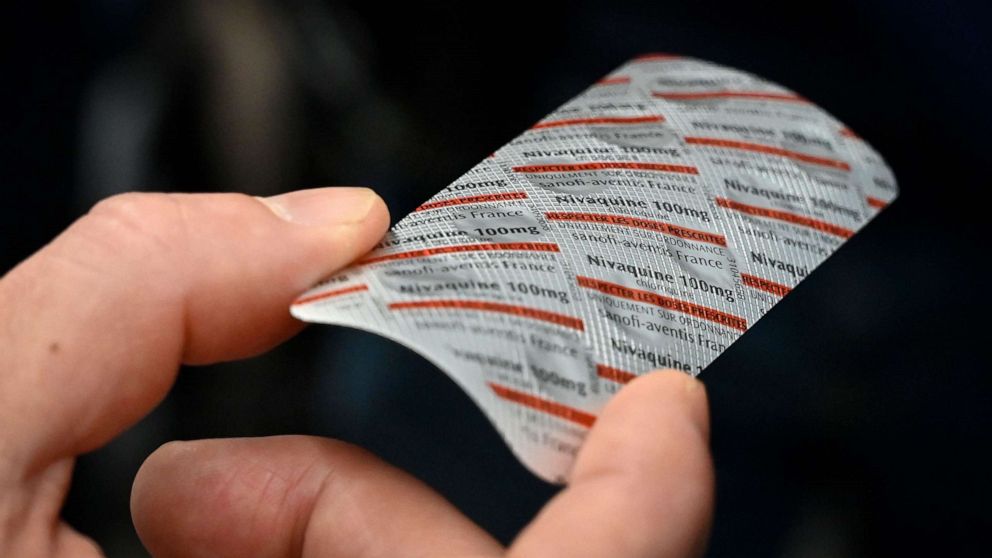 What do malaria and COVID-19 have in common? On the surface, not much. But according to early research, an old malaria drug called chloroquine might also work for the new coronavirus.
Could a decades-old malaria drug work to treat COVID-19? Elon Musk seems to think so, recently tweeting that it "might be worth considering chloroquine" for COVID-19. Although data are spare, studies so far seem to back up the billionaire entrepreneur's suggestion.
Chloroquine, or hydroxychloroquine, has been used to treat malaria since 1944. It can be given before exposure to malaria to prevent infection, and it can also be given as treatment afterward.
Malaria is a disease that is caused by a parasite, unlike COVID-19. Nevertheless, laboratory studies show chloroquine is effective at preventing as well as treating the virus that causes severe acute respiratory syndrome, or SARS, a close cousin of COVID-19.
Given chloroquine's effectiveness in treating SARS, scientists have investigated if it will be an effective treatment against the new coronavirus responsible for COVID-19. So far, the initial trials are encouraging.
"There is evidence that chloroquine is effective when they looked at SARS in vitro with primate cells," said Dr. Len Horovitz, a pulmonologist and internist at Lenox Hill Hospital in New York City. "The theory of the experiment with primate cells was that chloroquine could be for preventing viral infection or as a treatment for viral infection after it had occurred. In vitro in these primate cells, there was evidence that viral particles were significantly reduced when chloroquine was used."
Both the virus that causes SARS and the virus responsible for COVID-19 belong to the same overarching family of coronaviruses. Researchers in Chinadiscovered that the protein spikes on the surface of the COVID-19 virus are similar to the protein spikes found on the surface of the SARS virus.
People become infected when those protein spikes bind to special receptors on the outside of human cells. Chloroquine works by interfering with those receptors, which may interfere with the virus's ability to bind to cells.
"The way that it worked against SARS was by preventing of the attachment of the virus to the cells. Chloroquine interfered with the attachment to that receptor on the cell membrane surface," Horovitz said. "So it's disrupting a lock and key kind of mechanism of attachment."
Researchers in China found that treating patients with COVID-19-associated pneumonia with chloroquine may shorten their hospital stay and improve the patient's outcome.
There are more than 20 ongoing clinical trials in China and more scheduled to start in England, Thailand, South Korea and the United States.
Researchers are also exploring whether chloroquine could be used prophylactically -- that is, to prevent infection before it occurs. It is particularly key "for healthcare workers that get sick," noted Dr. Eric Cioe-Pena, director of Global Health at Northwell Health in New Hyde Park, New York. "Prophylaxis is a viable treatment option, at least in theory. It needs to be studied. It could be studied while in use. It is something we need to look at, and as terms of a candidate for preventing disease spread and severity."
While the U.S. waits for the results of additional trials and FDA approval, researchers caution that doctors should only prescribe the drug for their patients under a special program that allows exceptions for experimental drugs during public health emergencies, under a framework set up by the World Health Organization.
"For the 85% of patients with mild to moderate symptoms that will go home, they don't need this treatment and don't want this treatment – it's not valuable to them, it doesn't offer any benefit," said Dr. Cioe-Pena. "There could be minimal risk, but still risk. Risk of an allergic reaction is really a risk of a side effect, and they are going to get better anyway."
Thankfully, the potential side effects of the drug are minimal.
"The principle side effects reported were headaches, gastrointestinal side effects like nausea, diarrhea and hair loss, primarily," said Horovitz.
This is very encouraging news. More encouraging still is that there are several other promising drugs being studied, including the HIV anti-retroviral drug Kaletra (lopinavir/ritonavir) and the anti-Ebola medication remdesivir.
In the meantime we should each do our part by engaging in social distancing, self-quarantining and self-isolating when appropriate, to stop the spread of this pandemic.
Angela N. Baldwin, M.D., M.P.H., is a pathology resident at Montefiore Health System in the Bronx and a contributor to the ABC News Medical Unit
Sat, August 8 2020
18 Av 5780
Sat, August 8 2020 18 Av 5780