Bulletin Board
Kosher Home Delivered Meals
The Pamela and Michael Hirsch Kosher Home Delivered Meal program at Schoke JFS provides meals delivered weekly to those in our communities who might have difficulty shopping and preparing their own food.
Once a week, volunteers deliver five kosher microwave ready catered meals provided by Jewish Senior Services. They also spend a little time visiting with the recipients.
Each meal includes a main course, vegetable, starch, soup, fruit, bread and dessert.
This is a subscription service with frequency flexibility. The cost is $7.50/meal or $37.50/week. Reduced rates are available for families who qualify.
For more information about the program or to volunteer to assist, please contact
Jill Knopoff at 203-921-4161 or JKnopoff@ctjfs.org
Wed, March 29 2023
7 Nisan 5783
SUPPORT YOUR SHUL
Please help support the shul by shopping AmazonSmile when you shop online!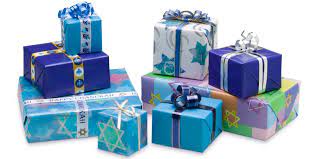 Looking for a special Gift for someone?
Go to TraditionsJewishGifts.com and Beit Chaverim will receive a portion of the sale.
Wed, March 29 2023 7 Nisan 5783