Bulletin Board
Schoke Jewish Family Services monthly group
Schoke Jewish Family Services hosts a monthly socialization group for widows and widowers in Fairfield County to connect with each other.
The group participates in a different activity each month, ranging from brunch, to baking, and more! We meet at various spots throughout Fairfield County for roughly two hours each time.
For more information about the group, interested individuals can contact Hannah Pollack via email at hpollack@ctjfs.org.
We look forward to welcoming you to the group!
Wed, March 29 2023
7 Nisan 5783
SUPPORT YOUR SHUL
Please help support the shul by shopping AmazonSmile when you shop online!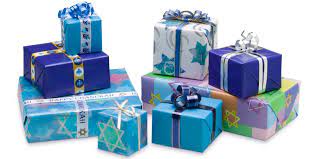 Looking for a special Gift for someone?
Go to TraditionsJewishGifts.com and Beit Chaverim will receive a portion of the sale.
Wed, March 29 2023 7 Nisan 5783