Bulletin Board
HOSPICE VOLUNTEERS NEEDED-JEWISH SENIOR SERVICES
Jewish Senior Services is seeking individuals interested in joining the agency's team of hospice volunteers, who provide companionship to patients and their families.
New Jewish Senior Services Hospice Volunteer Training Dates
Chaifetz Family Hospice will be holding a 2-Day Hospice Training for people interested in giving their time and compassion to JSS clients in Fairfield County. Training will be held at Jewish Senior Services, 4200 Park Avenue, Bridgeport, CT on Sunday June 12th from 9am–5:00pm and Sunday June 26th from 9am-5:00 pm (June 26th session might be via zoom).Training materials and meals will be provided free of charge. If you would like to sign up or to learn more about hospice training, please contact Ellen Ashkins at (203) 365-6417 or by email at eashkins@jseniors.org.
To learn more, please contact Ellen Ashkins
Director of Resident Life at 203-365-6417 or eashkins@jseniors.org
Wed, June 29 2022
30 Sivan 5782
SUPPORT YOUR SHUL
Please help support the shul by shopping AmazonSmile when you shop online!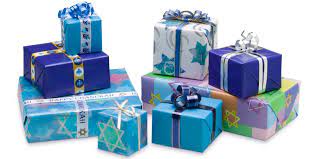 Looking for a special Gift for someone?
Go to TraditionsJewishGifts.com and Beit Chaverim will receive a portion of the sale.
Wed, June 29 2022 30 Sivan 5782