Bulletin Board
Jewish Senior Services is seeking individuals interested in joining the agency's team of hospice volunteers, who provide companionship to patients and their families.
New Jewish Senior Services Hospice Volunteer Training Dates
Chaifetz Family Hospice will be holding a 2-Day Hospice Training for people interested in giving their time and compassion to JSS clients in Fairfield County. Training will be held at Jewish Senior Services, 4200 Park Avenue, Bridgeport, CT on Sunday June 12th from 9am–5:00pm and Sunday June 26th from 9am-5:00 pm (June 26th session might be via zoom).Training materials and meals will be provided free of charge. If you would like to sign up or to learn more about hospice training, please contact Ellen Ashkins at (203) 365-6417 or by email at eashkins@jseniors.org.
To learn more, please contact Ellen Ashkins
Director of Resident Life at 203-365-6417 or eashkins@jseniors.org
The Pamela and Michael Hirsch Kosher Home Delivered Meal program at Schoke JFS provides meals delivered weekly to those in our communities who might have difficulty shopping and preparing their own food.
Once a week, volunteers deliver five kosher microwave ready catered meals provided by Jewish Senior Services. They also spend a little time visiting with the recipients.
Each meal includes a main course, vegetable, starch, soup, fruit, bread and dessert.
This is a subscription service with frequency flexibility. The cost is $7.50/meal or $37.50/week. Reduced rates are available for families who qualify.
For more information about the program or to volunteer to assist, please contact
Jill Knopoff at 203-921-4161 or JKnopoff@ctjfs.org
Beit Chaverim Synagogue will now be charging a 2% fee for all credit card charges. . We apologize for any inconvenience and greatly appreciate all donations.
If you wish to avoid the fee, please send a check to:
Beit Chaverim Synagogue, 85 Post Rd W, Westport, CT 06880
Sun, August 14 2022
17 Av 5782
SUPPORT YOUR SHUL
Please help support the shul by shopping AmazonSmile when you shop online!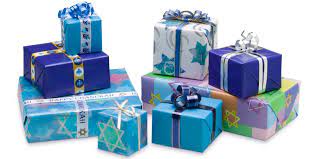 Looking for a special Gift for someone?
Go to TraditionsJewishGifts.com and Beit Chaverim will receive a portion of the sale.
Sun, August 14 2022 17 Av 5782